Aspengrove AB, represented by senior ITS consultant Lars Åke Asplund, has a deep and long experience in the field of intelligent transport systems and services (ITS).
Focus is on business development as well as analysis and strategic investigations.
Examples of later assignments: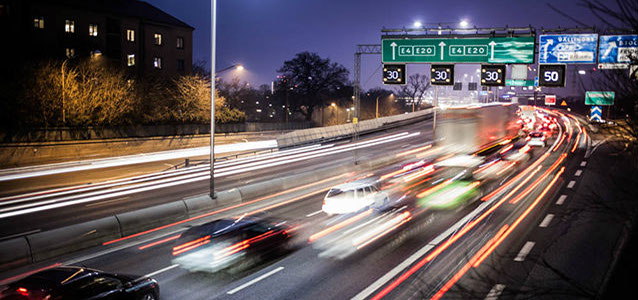 Swedish Transport Administration:
As senior advisor preparing and contributing to the development of a new ITS strategy and action plan.
ITS-expert and senior advisor in the Next-ITS project.
Conducting a pilot study on developing and implementing a National Access Point according to the Delegated Acts under the ITS Directive (2010/40/EU).
ITS-expert and senior advisor in the EasyWay project with the purpose to harmonize Traveller Information Services (TIS) in Europe.
Planning and conducting a workshop with the aim to include cooperative systems and an approach to autonomous cars in the general strategy.
Participated in the development of the basis for a new intermodal (multimodal) traffic strategy.
Investigation regarding the future use/development of the traffic information system TRISS.
Writing of a paper for the ITS world congress in Detroit 2014 on the subject "Cooperation, a prerequisite for result". Paper accepted for the congress.
Investigation and analysis regarding ITS outside larger cities (Rural ITS)
Performing a study regarding the Transport Administrations need for and benefits of Innovative Environments and Test Arenas.


Support during implementation and launching of the nation wide database for traffic regulations (RDT), published on www.stfs.se
Investigation on strategy and business development within the ITS area. Focus on environmental systems and home care services within the public sector.
Strategic advisor in a project for developing and implementing a system for tracking and handling dangerous goods.
Business consultant and ITS-expert in R&D-project concerning vulnerable road users especially during the winter season.
ITS-expert at seminars/workshops to initiate a major electric car project.
Responsible for coordination of efforts and collaboration regarding digital infrastructure before, during and after the ITS World Congress in Stockholm 2009
Participated with demonstrations, presentations and/or papers in a number of ITS World Congresses from Berlin (1997) to Detroit (2014).
Participating in referral work regarding energy and climate strategy for the Dalecarlia region.
Writing of paper for the ITS world congress in Vienna 2012 on the theme "Establishing an ITS Cluster". Paper accepted for the congress.
Member of the Board of Directors.